Photos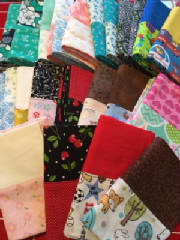 11/2017
Absolutely beautiful pillow cases that Kim Miller in Pleasanton, CA sent.
These will be so appreciated by the children and the elderly.
Thanks so much Kim !
42 more pillow cases fromTeresa, Paula and Jan. Awesome !!
100 Pillow Cases by Beth Hummel, Paula Weissel, Teresa Sparkman, and Jan Angeja.